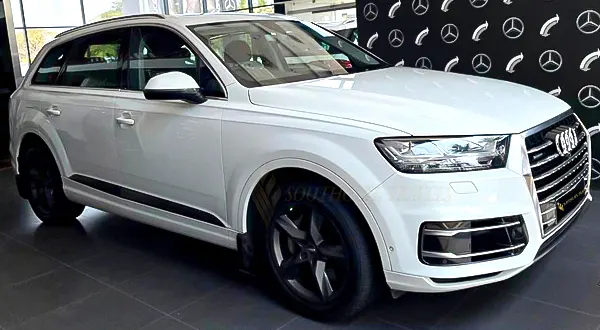 Corporate Car Rental
We are the most trusted partner for corporate car rental services in Trivandrum, Kollam, Pathanamthitta, Alappuzha, Kottayam, Kochi. We offer the best business rental programme for your company to save you money and the hassle of transportation of your employees. We have long-term tie-ups with many companies and offer value-oriented business programme to fit your business needs.
Southgate travels offer corporate car rental services to meet the transportation needs of businesses. Our corporate car rental service provides a reliable and efficient way for companies to rent vehicles on a short-term or long-term basis. With a variety of vehicles available, including sedans, SUVs, and luxury cars, we can accommodate the needs of any business. Contact us today to learn more about our corporate car rental service and how we can help your business.
Looking for reliable and professional corporate car rental services? Southgate Travels is your one-stop solution for all your corporate car rental needs in Trivandrum, Kerala, and all over India. We offer a wide range of corporate car rental services tailored to meet your specific needs and budget. Whether you need a car for a day, a week, or longer, we have you covered. Our corporate car rental fleet consists of a wide range of vehicles, from budget-friendly options to luxury cars, all maintained to the highest standards to ensure your safety and comfort. With our expert drivers and 24/7 customer support, you can rest assured that your corporate travel needs are in good hands. At Southgate Travels, we understand that time is of the essence when it comes to corporate travel. That's why we offer flexible and hassle-free corporate car rental services that cater to your schedule and requirements. Our corporate car rental services are competitively priced, with no hidden fees or charges. Whether you need a car for a business meeting, airport transfer, or any other corporate travel requirement, Southgate Travels has got you covered. Contact us today to book your corporate car rental in Trivandrum, Kerala, and all over India.